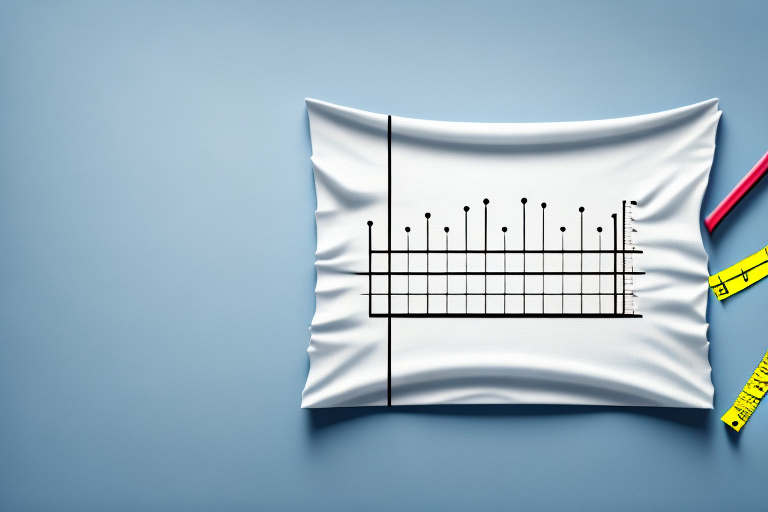 6 mins read
The Best Size for Oversized Pillowcases
Are you tired of using standard pillowcases that leave your pillows exposed or are too small for your pillows? If so, it might be time to switch to oversized pillowcases. Oversized pillowcases are becoming increasingly popular among individuals who want extra comfort and better sleep quality. In this article, we will discuss the factors you need to consider when choosing the right size for your oversized pillowcase, the standard sizes available in the market, the benefits of using oversized pillowcases, and how to care for and maintain them to prolong their lifespan. So, let's begin!
What Are Oversized Pillowcases and Why Are They Popular
Oversized pillowcases are larger than standard pillowcases in length and width, making them suitable for larger pillows or clusters of pillows on a bed or couch. They are gaining popularity among individuals who want more comfort for their head, neck, and shoulders while they sleep, read, or watch TV. Oversized pillowcases also provide better protection for your pillows against dirt, dust, and other allergens. They give your bedroom a luxurious look and can enhance the whole ambiance and aesthetic of a room.
Factors to Consider When Choosing the Right Size for Your Oversized Pillowcase
When it comes to choosing the right size for your oversized pillowcase, several factors come into play. First and foremost is the size of your pillow, whether it's standard, queen, or king size. The size of your bed also plays a significant role in determining the size of your pillowcase. Oversized pillowcases come in different sizes, and it's essential to choose a size that fits your pillows comfortably without leaving a gap. Oversized pillowcases should be two to three inches longer and wider than the pillow to give them a perfect fit.
Standard Sizes of Oversized Pillowcases Available in the Market
Before choosing an oversized pillowcase, it's essential to know the standard sizes available in the market. Oversized pillowcases come in different sizes, including 20 x 36 inches, 20 x 40 inches, and 20 x 48 inches. The 20 x 36 inches is the standard size for queen pillows, while the 20 x 40 inches is perfect for king-size pillows. The 20 x 48 inches is perfect for body pillows, and it's suitable for people who want to cuddle with something while they sleep.
How to Measure Your Pillow and Determine the Perfect Size for Your Pillowcase
Measuring your pillows is essential before you select the perfect size for your oversized pillowcase. To measure your pillow, lay it flat and use a measuring tape to measure the width and length of your pillow. Once you have the measurement, add two to three inches to each measurement to determine the ideal size of your pillowcase. For example, if your pillow measures 24 x 16 inches, you should choose a pillowcase size of 26 x 19 inches or 27 x 20 inches for a perfect fit.
Benefits of Using Oversized Pillowcases for Better Sleep Quality
Using oversized pillowcases has various benefits that can improve your sleep quality. If you have a larger pillow, it will fit better in an oversized pillowcase, and you won't have to adjust it multiple times a night. Moreover, using oversized pillowcases prevents dust and allergen build-up, prolonging the life of your pillows. It's also a cost-effective way to add instant luxury to your bedroom, and the larger size gives your pillows more volume, making them appear fuller and cozier. Finally, the extra space accommodates different sleeping positions, resulting in a more restful sleep experience.
Tips on How to Care for and Maintain Your Oversized Pillowcases
Like any other bedding item, oversized pillowcases require proper care and maintenance to keep them looking new and fresh. Always read the care instructions on the label before washing your pillowcases. Wash your oversized pillowcases in cold or warm water and use mild detergent. Avoid using bleach or fabric softeners as they can damage the fabric. Tumble dry on low heat or line dry in the sun to preserve the quality of fabric. Iron the pillowcases on a low setting to remove any wrinkles. Proper care and maintenance of your oversized pillowcases can increase their lifespan and save you money in the long run.
Top Brands that Offer High-Quality Oversized Pillowcases in Different Sizes
If you're in the market for oversized pillowcases, here are some top brands that offer high-quality oversized pillowcases in different sizes:
Brooklinen
Parachute Home
BedVoyage
Linoto
Coyuchi
These brands offer a wide variety of oversized pillowcases, from silk to cotton, at different price points. Each brand has unique features that cater to different sleeping needs and preferences, so it's worth exploring your options before making a choice.
The Cost-Effective Ways to Get the Best Size for Your Oversized Pillowcases
Getting the best size for your oversized pillowcases doesn't have to be expensive. While high-end brands offer luxurious oversized pillowcases, there are cost-effective ways to get the perfect size for your pillows. One way is to purchase an oversized flat sheet and convert it into a pillowcase by sewing the sides. This DIY method allows you to customize your oversized pillowcase at a fraction of the cost. Another way is to shop for oversized pillowcases during sales or clearance periods to get a good deal. With these cost-effective ways, you can enjoy the comfort and luxury of oversized pillowcases without breaking the bank.
Conclusion
In conclusion, choosing the right size for your oversized pillowcase depends on various factors like the size of your pillow, bed, and personal preference. Knowing the standard sizes and measuring your pillow can help you get the perfect size for your pillowcase. Oversized pillowcases offer several benefits, including better sleep quality and protection for your pillows. Proper care and maintenance can prolong the life of your oversized pillowcases, and cost-effective options are available for those on a budget. With these factors in mind, you're now equipped to choose the best size for your oversized pillowcases and enjoy a comfortable and luxurious sleeping experience.